How CES helped Obeco unlock the full value of IT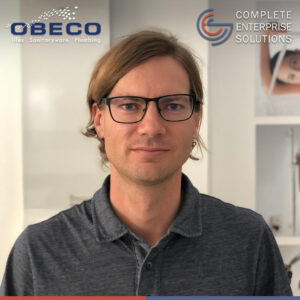 OBECO has provided Namibians with state-of-the-art plumbing, sanware and tiling solutions since 1964. The much-loved brand's main objective is to provide specialized service and technical advice to its clients.
But OBECO  faced an obstacle in delivering topnotch customer service: their IT environment was not ideal and was costing them unnecessary time and effort every month. This meant that goodwill with clients was slipping due to delays in processing sales on the shop floor, and ultimately OBECO was losing business, too.
OBECO  turned to Complete Enterprise Solutions (CES) Namibia for assistance, knowing that CES specializes in transforming Namibian businesses through innovative simplicity. OBECO's IT and Marketing Manager Steffen Rechholtz explains how CES helped turn things around: "Since we employed CES things have improved significantly.  They proposed a new hardware and software environment for which they are highly trained and properly certified."
The OBECO team explains that they now realise the full value of their IT systems thanks to CES's responsive support team.  CES's technicians are deeply committed to their tasks, the OBECO team notes, which shines through in the way they deliver on CES's promise: to push the envelope in providing simplified solutions to complex problems. More than simply an IT Solutions company, CES has become a partner to OBECO, keeping a watchful eye on the long-term needs of the business.
Find Obeco on facebook here